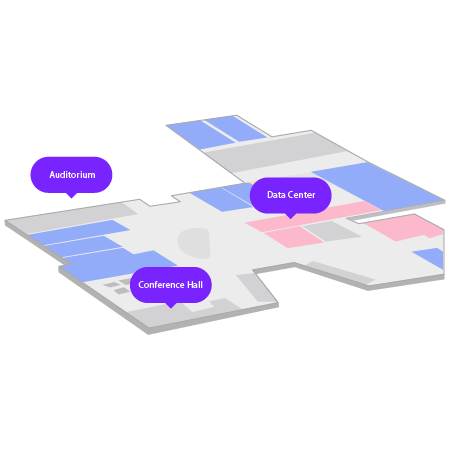 Visual Mapping
Tracking or Monitoring your hundreds of critical assets need a visual finder to locate or get insight easily. Welcome to infi360, you could map your physical place and snapshot your assets once. You could trace and monitor assets as you do in physical place. Doesn't Look Cool?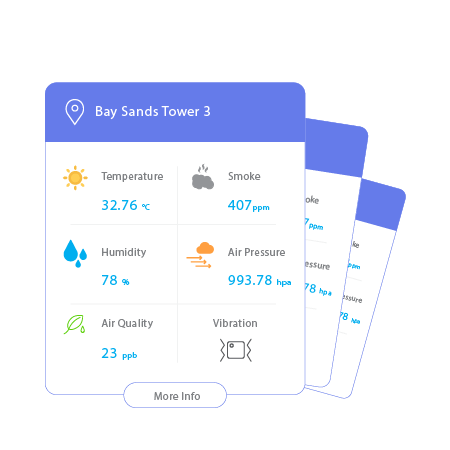 Realtime Dashborad
Infi360, we power real-time with every connected asset sensors and gateway of network. Environmental parameters are broadcast to engine for Calibration and you are connected to your infrastructure monitoring anytime anywhere. Advanced Apps, Dashboards, Digital Display Integration, Device to Device communication ability makes your infrastructure well-guarded.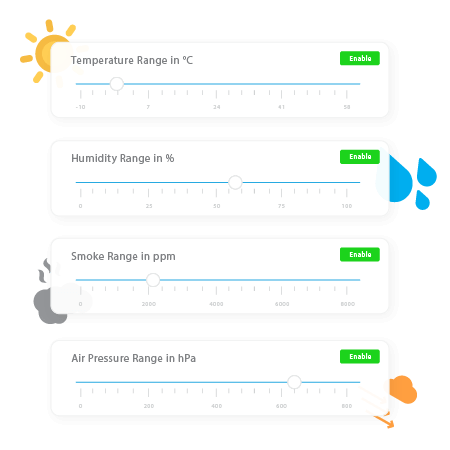 Rule Engine
Heart of our infi360 automation is our state of art Rule Engine. Every business critical assets are unique and time critical. You need macro monitoring for each individual asset and related operating environmental parameters. Our Rule Engine is designed with this fundamental, to allow you any number or type of rules that keep you alerted. You can extend this rule engine to integrate your enterprise network or application with our add-on adapters.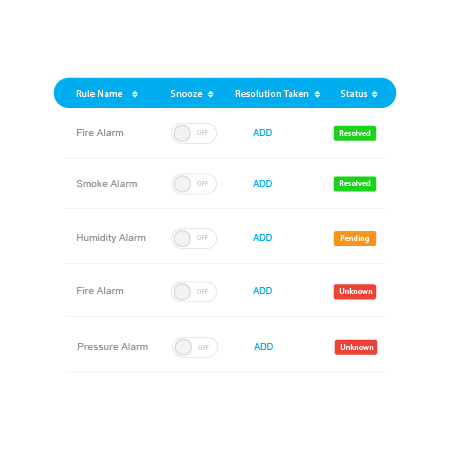 Incident Management
Problem or Incident Occurs!! Your Audit regulators need greater insight to pattern and behaviors, and of course resolution. We provide a classical Incident management workflow linked to monitoring layers that you can have full control over the Incidents and Resolution actions and related workflow.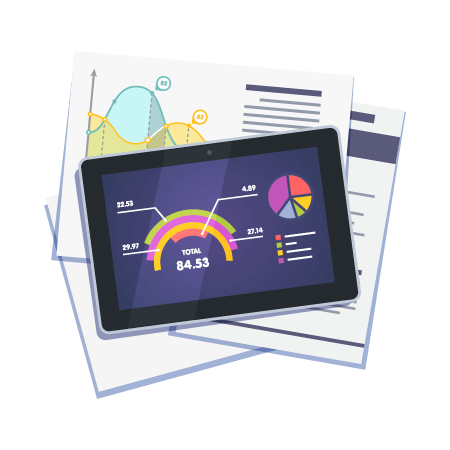 Reports
Historical Reports strengthen your infrastructure for preventive measures and most problem generating environment and scenarios. You need not just a bulk of PDF pages that describes your pattern; you need robust tools to communicate with your management team or suppliers, with supporting data and incidents. We have covered most of your problems with our tools, Deep Graphs Analysis, SVG for easy sharing among service teams without exposing too much internal data.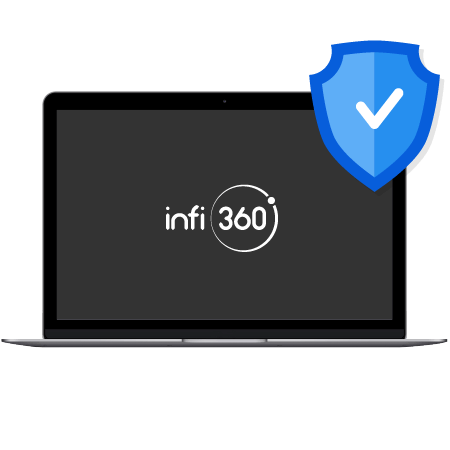 Security
We understand your primary concerns when it comes to Security in the new era of IoT. We run our cloud services in most advanced and secured cloud farms of Microsoft Cloud Infrastructures. Your data is well protected in line with Industry Standards Practices such as, SSL, TLS, Encrypted with keys for every data broadcast, Bluetooth MAC address based device authorizations, recycle of sensor IP options.